Andrew Balding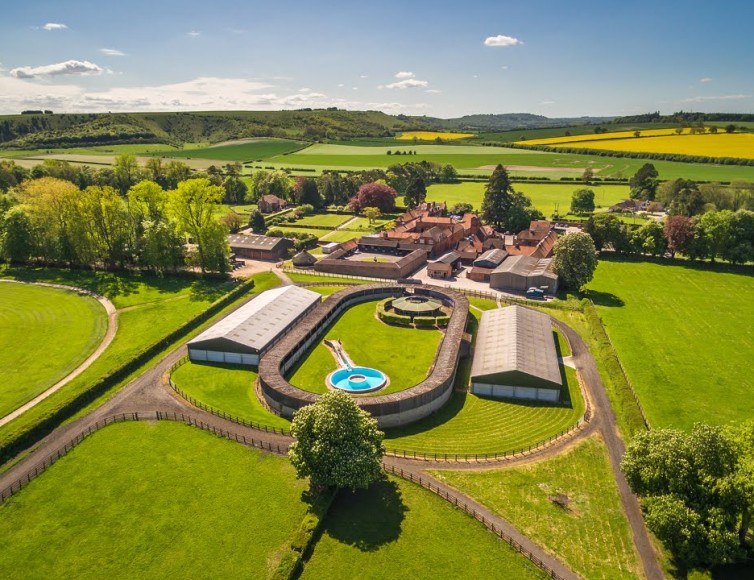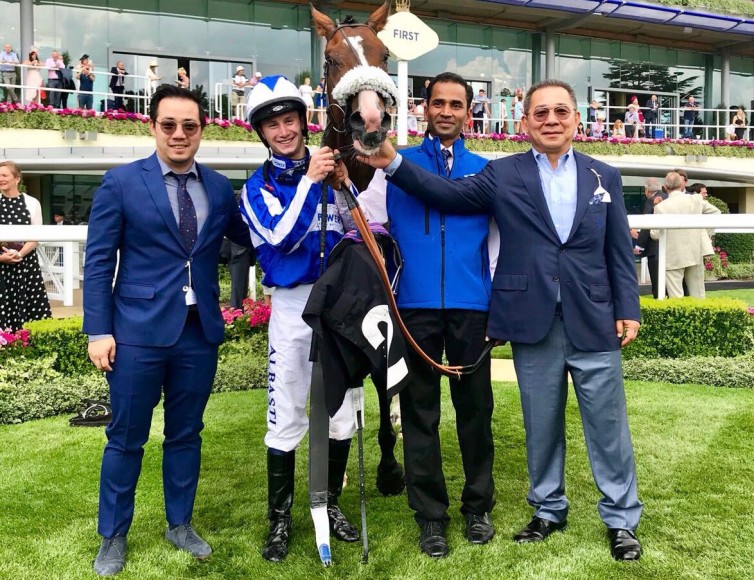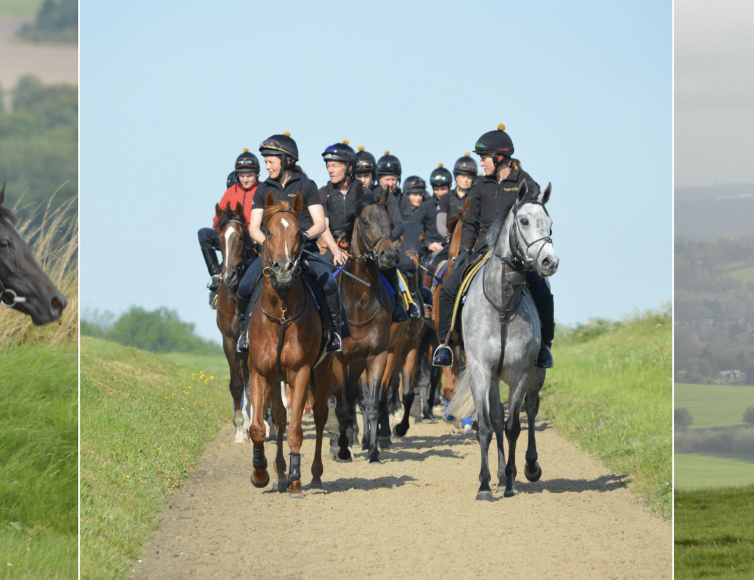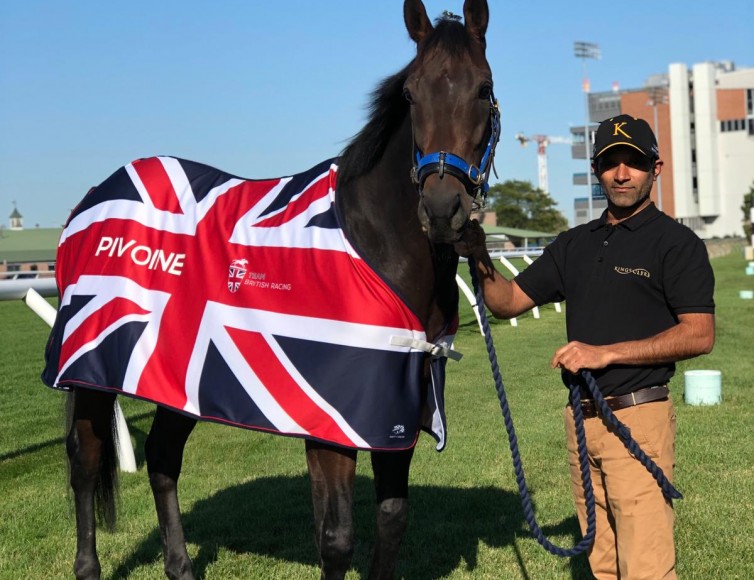 Andrew Balding
Park House, Kingsclere
01635 298210
reply@kingsclere.com
Combined License
200+ HORSES
Andrew Balding has achieved the Lycetts Team Champion Gold Accreditation, which is awarded to yards that have shown outstanding levels of team ethos and staff engagement.
Andrew Balding trains at Park House Stables in Hampshire. With over 200 horses in his care and 80 full time members of the team, life is full on but incredibly rewarding and very exciting with a strong team of horses heading to the races in 2023.
2019 was a great year for the yard, breaking all records with £3,6 million in prize money and 128 winners in the UK. Although you need good horse power for this to be achieved, almost as an important ingredient to this success is our staff.
With plenty of accommodation along with huge community feel and a good reputation for looking after all staff, bringing on young jockeys and  for encouraging staff to increase their potential, we have  a small turnover of staff. With over 70 people ranging from 65 down to 16, we have a role for most; riding, gallop work, maintenance, ground staff, travelling staff and administration.
Kingsclere is located on the beautiful Hampshire Downs, one hour from London, 50 mins from Heathrow with extensive private gallops.
As a finalist for the Lycetts Team Champion Award in 2022, an award that recognises excellence in employee management and a proud employer of a Godolphin Stable Staff 'Employer of the Year' award winner in Leanne Masterton, we firmly believe we look after, appreciate and work together to make a team that we are so proud of.
'Preserving the Past and promoting the future' is our true motto, referring to the history of Park House and both the future of horses and staff alike.
See the icons below to learn more.
Staff events
With staff parties, quiz nights, trampolining evenings, tennis knock out competition, weekly evening football and of course big celebrations in the pub when we have good winners!
A Christmas card from a current member of staff - 'I would like to say a big thank you for your continuous kindness, love and support. I feel incredibly lucky to be a part of Park House and more importantly I feel like I belong... so thank you for both being the most incredible bosses anyone could ask for! And here is to many many more years as part of team Balding! '
Wages (specify)
National Trainers Federation / NARS rates of pay with regards to wages, depending on age and experience within the racing industry.
We pay weekly on a Friday by BACS. Accommodation is included in the package, with just bills extra unless living in flats on the yard or the hostel when the bills are included.
Pool Money is a 5% of the penalty value of prize money won by horses trained at Park House. All staff qualify for a share from the moment they start work. This share is paid quarterly.
WiFi available for staff
WIFI is available for all staff 24/7 in all areas of the Hostel which is located on site.
We have excellent phone signal and 4 G is very good in the area.
Accommodation (specify)
We have something for everyone! An excellent hostel with 16 individual rooms, a communal sitting room and dining room, a permanent cook on site who cooks all meals (except at weekends). Nutrition is taken seriously in the work place and the food provided by the residence cook is healthy and the menus are carefully selected. Breakfast is mainly cereals, porridge and toast, with cooked breakfast on Saturdays. Lunch is a proper main meal, ie roast chicken or spaghetti bolognace and dinner is a lighter meal, ie quiche and salad or stir fry.
For those who have out grown the hostel, we have an all girls house, or bed sits, 1/2 bedroom flats, all with the option of eating in the hostel if required.
We then have 2/3 bedroom houses for more senior management or for the staff with families. Kingsclere has an excellent school in the village, within walking distance, which achieved an outstanding OFSTED report in 2021..
Bonus and Incentive Schemes
All staff at Park House Stables have a workplace pension scheme provided by Scottish Widow, pool money as mentioned above, Christmas presents and bonus for management where and when appropriate.
Spillers kindly sponsor our 'RACING GROOM OF THE MONTH AWARD' This is chosen within the team and the winners receives £100 and a bottle of Champagne.
Rider training (specify, i.e. Regional Training or on site rider coach etc)
Achieving NVQ qualifications is hugely encouraged and we support staff members through this process as much as we possibly can.
We offer staff first aid training, media training (when required) and Leanne White (rider coach ) comes in to help the less experience riders to ensure that they continue to develop their riding skills.
We work closely with Racing Welfare who are very generous and are very much around to help and encourage staff to extend their skills whether this is doing computer courses, staff management training, LGV training (new name for HGV!) and much more!
Uniform
Park House stables is currently sponsored by KING POWER, all staff will have polo shirts, jackets, gillets and caps provided.
All riders are provided with black protectors and hats, meeting all British Safety Standards.
Pets welcome?
There are some houses that allow pets.
Staff room (any facilities? Cooking/relaxing/vending machines)
The hostel sitting room has wifi, two computers, sky television, 3 x equicisors and full kitchen facilities.
Reward Schemes (i.e. Employee of the month etc)
Spillers Employee of the month - chosen by the management £100 and a bottle of Champagne.
Getting around (use of pool car, own car required etc)
Village is only 1/2 mile walk. Excellent bus service.
Local community (what's nearby? Pubs, cafe's, shops, bus/train line, doctors, dentist, hairdresser, chemist, takeaways, restaurants, supermarkets?)
Kingsclere lies between Newbury (7 miles) and Basingstoke (9 miles) and between the M3 and M4 motorways.
Kingsclere village is within walking distance and has its own health centre, library, dentist, chemist, primary school, post office, hair salon, mini supermarket and three good pubs.
The mainline station at Newbury has a service to London Paddington (55 mins) and the trains from Basingstoke run to London waterloo (50 mins).
Current Vacancies at Park House
Park House does not currently have any vacancies.