Richard Hughes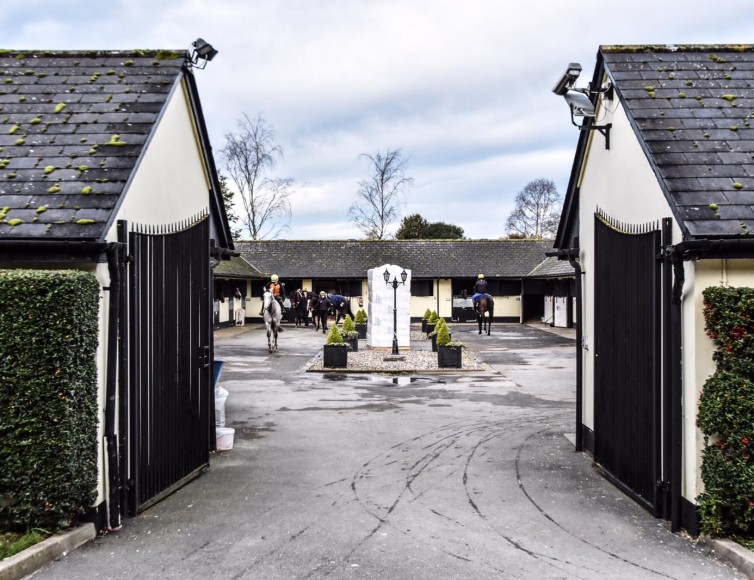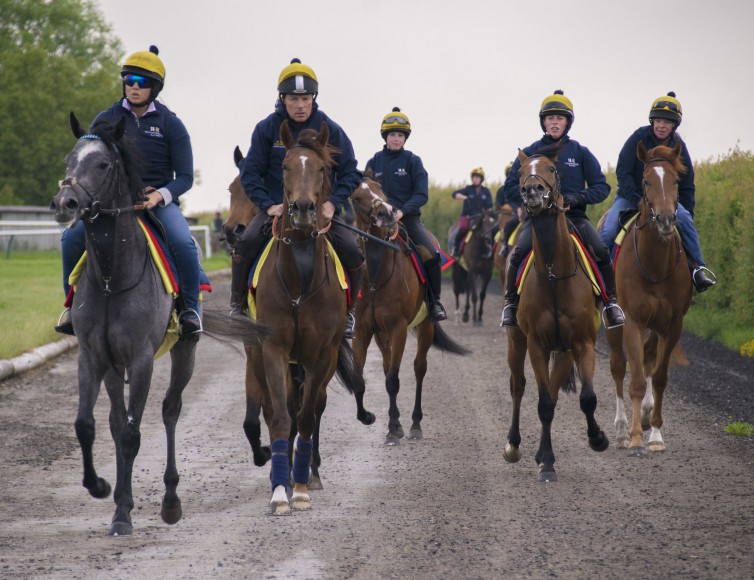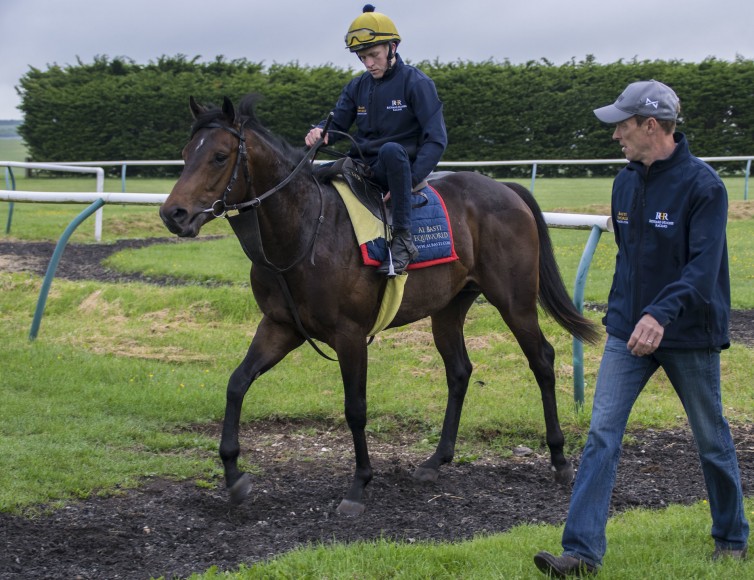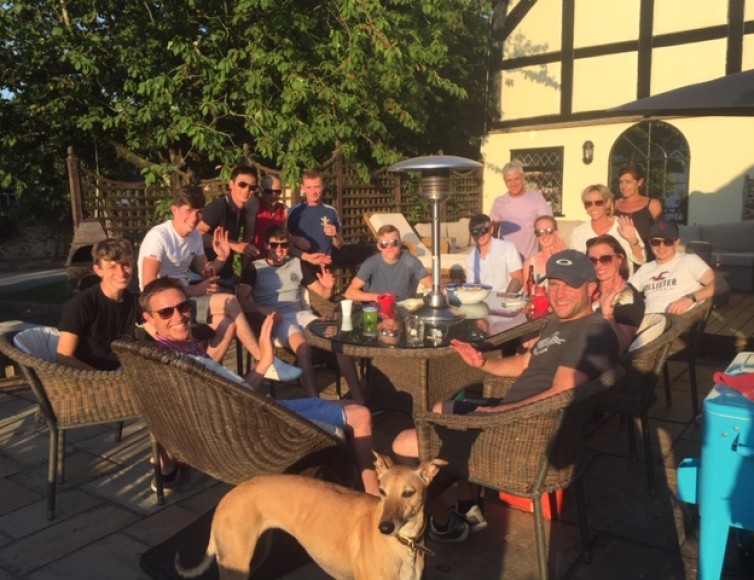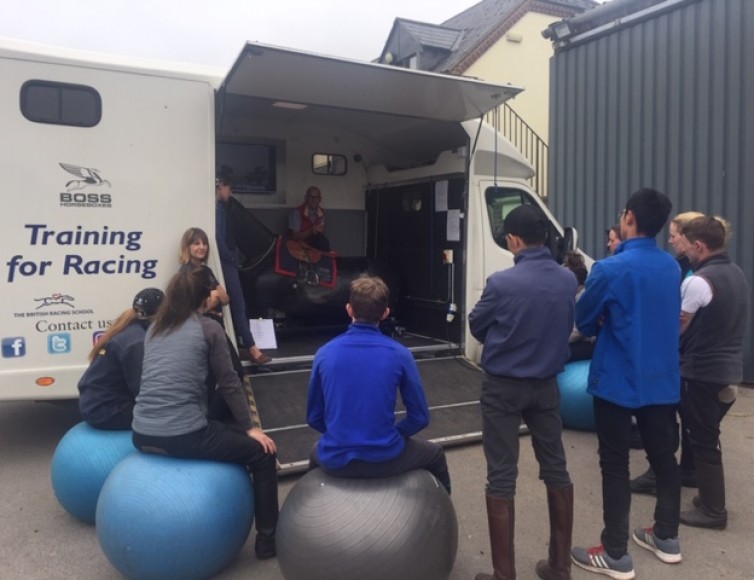 Richard Hughes
Weathercock House Stables, Upper Lambourn
01488 71198
office@richardhughesracing.co.uk
Combined License
75 HORSES
Richard Hughes has achieved the Lycetts Team Champion Gold Accreditation, which is awarded to yards that have shown outstanding levels of team ethos and staff engagement.
We are a Flat yard based in the village of Lambourn. The yard is called Weathercock House and we have about 100 stables. The old part of the yard is 3 square courtyards and we also have a new American Barn. There are turn out paddocks and also a 4-furlong oval exercise track all on-site. It is a very condensed yard so all the action is very central and only 5 minutes to the main gallops! It is also steeped in racing history as it was once the home of Jenny Pitman who was the first female to train a Grand National winner, in total Weathercock House has sent out 3 Grand National Winners. As for Richard himself he was 3 times Champion Flat Jockey and won 2 classics, including the Oaks. He was also the first jockey to ride over 200 winners in one season. Richard has training in his blood, following in the footsteps of his late father Dessie's Hughes, himself a Cheltenham Festival winning training and his Father and Brother in-law combination Richard Hannon Snr and Junior have both been Champion Flat Trainers.
In the past four seasons Richard has sent out competitive runners to Royal Ascot, Newmarket, Glorious Goodwood and York and Chester Festivals. We have also had winners in France, Ireland and Sweden and a runner in Dubai.
Working at Weathercock House Stables
Richard is no stranger to a pitchfork and wheelbarrow, he can often be seen mucking out as well as riding out! Richard Hughes Racing is very much a family run business and has a homely feel to it, Lizzie Hughes -Richards wife and their 3 children all live at Weathercock House. Lizzie is the most fantastic cook and not only do the owners get nice breakfasts but she always makes sure there is plenty of treats in the tack room! Birthday cakes, sausage and bacon rolls and anything chocolate keeps the momentum going through the week. We also have regular BBQs in the summer and curry nights at the house in the winter.
The senior staff are well qualified not just in caring for the horses but they also in hold certificates in Safeguarding, Mentoring and Leadership. We came second in the Lycetts Team Champion Award in 2019, this showcased how we go beyond average working practices just as an example new staff get an induction, support and reviews and then going forward  there are plenty of chances to go on courses to further ones development and progress in the different roles.
See the icons below to learn more.
Staff events
We have regular Bbqs in the summer and Curry nights in the winter, and there is always a Christmas Party! We also try and celebrate all the highs, a few drinks or supper at the local pub or a beer on the lawn after work. We have also had many cinema trips and attend football matches.
Wages (specify)
Our wages are above the NTF scale based on 40 hours at normal rate and any time over 40 hours is paid at time and a half. Importantly all this is clearly marked on the employees payslip. The exact amount of hours worked is shown and how much the hourly rate is. All deductions and bonuses are also clearly shown. We also offer a work place pension.
Pool money is clear defined and displayed. There is also a winners bonus pool paid quarterly and owners money directly handed to the employees.
WiFi available for staff
There is Wifi in the communal staff areas at the onsite hostel. A quiet space in the office is also available if employees wish to work on their assigments for their qualifications
Accommodation (specify)
We have an onsite hostel. It is made up on 12 individual appartments that each have a double bed, wardrobe, chest of draws, sofa, tv, small kitchen area with a fridge, sink and micropwave and also ensuite loo and shower room. There is also a communal area that has a fully stocked kitchen with an oven, hob, fridge freezer and washing machines. Availability is based on first come first served basis and is depedent of references.
Rider training (specify, i.e. Regional Training or on site rider coach etc)
We have previosuly arranged the BRS to visit our riders and assess them ont he gallops and finish with intruction on their equicisor. This is something we will continue to arrange to help improve and encourage better riding skills when needed.
Getting around (use of pool car, own car required etc)
Lambourn has good bus routes to local towns. There are also train station 20 minutes drive away. Lambourn itself is in walking distance.
Local community (what's nearby? Pubs, cafe's, shops, bus/train line, doctors, dentist, hairdresser, chemist, takeaways, restaurants, supermarkets?)
Lambourn has a few pubs and food stores, including both a coop and a local news agent. It also has a hardwear shop and some take away food options, there is a chemist, cash machines, saddlers and a hairdressers. There are local Churches and a Doctors surgery. Oaksey House based in the centre of Lambourn village offers discount gym membership, physio and specialised training. For something more upbeat we are close to Hungeford, Newbury, Swindon, Reading and London which provide plenty of shopping and nightlife!
Other
30 days paid holiday, we encourage everyone to take their full 30 days each year. We have a holiday chart so employees can easily see days that are available for them to book off.
Pool money is clear defined and displayed. There is also a winners bonus pool paid quarterly and owners money directly handed to the employees.
Current Vacancies at Weathercock House Stables
Weathercock House Stables does not currently have any vacancies.